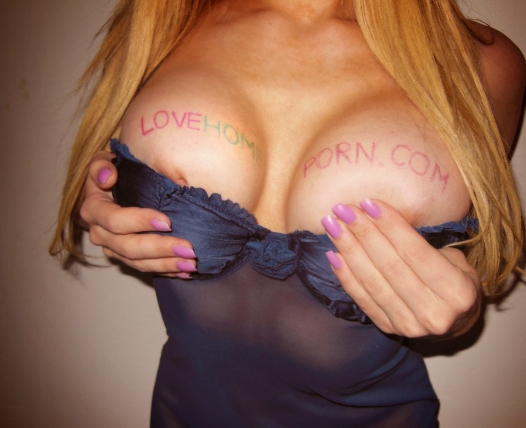 When it comes to adult content, people will often divide it into professionally created porn (mainstream porn) and homemade porn. Mainstream porn is often known to take center stage, but in recent years, there has been quite a big growth in appreciation for amateur and homemade porn. The reason behind that is the part where amateur and homemade porn offers a different change of scenery, something that does not follow the formula you might notice in mainstream porn.
We will explore why amateur and homemade porn can be a positive deviation from mainstream productions, such as realism, genuine pleasure, diversity, and, most importantly, inclusivity.
Realism is one of the biggest factors that makes amateur porn different
Everyone who has seen a good amount of adult content created by some big porn studios might notice that it is quite generic and that is incredibly unrealistic. There is a special charm in mainstream porn, of course, as it will often play out scenarios that many of us fantasize about, such as seducing a hot teacher, sleeping with our friend's hot mom, or just banging a hot stepsister that we do not have.
However, when it comes to porn that you can find on LoveHomePorn or some other site that specializes in catering amateur and homemade porn videos to their visitors, there are no scripts, no staged scenarios, and everything that happens on camera is a genuine experience and passionate moments of pleasure. This genuineness and passion are what make the content more relatable for the viewers, for someone who is not a part of the adult industry.
Amateur performers are everyday individuals who willingly share their intimate moments with the world by recording themselves and posting it online. There is no polished production or editing of the original footage so it looks unreal. Everything you see in amateur videos is authentic, and it gives a unique perspective into the private lives that you can see on your screen.
Genuine pleasure in homemade videos is very important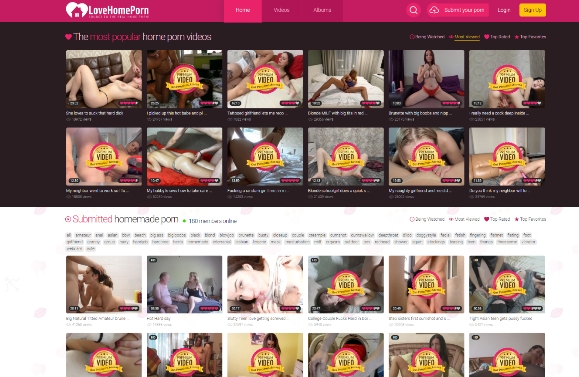 We already mentioned how mainstream porn videos happen to have scripted scenes and staged sets that look perfect on camera. Of course, mainstream porn is extremely rarely done in one take, which is why the chemistry between the actors often comes bland on screen, as they have probably been recording it for hours.
Amateur and homemade porn videos are not recorded for the sake of making money, but instead, they are done for the celebration of genuine pleasure, especially if we are talking about amateur couples making love on the screen. The focus of home porn is more on the chemistry that can definitely be noticed more than in mainstream porn, and while it is a very mild change to certain porn movies where the actors put on a phenomenal performance, that mild change is sometimes more than enough to make the viewer feel completely different about what they are watching.
Naturally, some may argue that, at times, there is a downside when it comes to focusing on passion and pleasure instead of scripted narratives. For example, sometimes, the individuals in an amateur scene might forget where the camera is facing, so the shots will not be of the highest quality, and not all action is going to be picked up.
Sometimes the guy's ass is going to cover half of the screen, which can be a tad annoying as a slight shift of the camera would create a truly astonishing piece of "cinema," but lovers of amateur and homemade porn will say that this is a certain charm that makes those videos even more real.
Diversity and inclusivity are more noticeable in homemade and amateur porn
There are all kinds of body types that you can find in mainstream porn videos. However, diversity is usually noticed only when exploring different niches. For example, if you are browsing for MILF videos, you will often find sexy older babes who have a big pair of milk cans on their chest, and often you will find someone who is closer to the average looks of a babe in that age. When it comes to teen videos, you will find skinny or athletic beauties, and rarely someone who is a bit chubbier or with proportions that do not fit the mainstream formula.
In amateur and homemade videos, there is no such thing as stereotypical body types. No matter if you are seeing teens or older couples fucking, they can be skinny, fat, athletic, tattooed, with piercings, with all kinds of hairstyles and hair colors; there are no limits. The portrayal of the human body is more realistic, which once again makes things more relatable to the viewer, which plays a way bigger role than you might think.
Another thing that can be noticed in amateur videos is that there is often no planned course of action, which means that you might see all kinds of positions that are just done on the fly. Some of the positions might work out, some might not, and the same thing can be said for the kinks that are included in a video.
In mainstream porn, if you are looking at certain types of porn, such as VR porn, for example, you can expect to see missionary, doggy, cowgirl, and blowjob scenes in all of them. Amateur porn does not follow that formula, and quite often, amateur performers will throw focus on a kink that you might not expect in a video, such as rimming, face fucking, nipple licking, smoking, stocking fetish, sexy costumes, and so on.
So is amateur porn just better than mainstream porn?
If you got the impression from this article that amateur porn is better than mainstream due to its genuineness and realistic approach, that is not what we were aiming for, as the point was to show that the scenery is much different. However, if it does seem appealing for you, it might be time to try it out over mainstream porn from time to time, as it is a great way to explore your sexuality.