We regularly get people writing in asking for advice on the best sites to hookup, it's a really good question as it can make a big difference if you know the best casual hookup websites to sign up with.
It is incredible to think that you can easily arrange to meetup with some absolute stunners just by knowing the top sites and how to play them. Once you are aware of the top websites, you need to employ the correct techniques on them. According to scientists, "aiming high" is a good idea, men who aim for women who they think are "out of their league" actually have a greater chance of success. That will no doubt surprise most people as it almost doesn't make sense, but it's what the data confirms.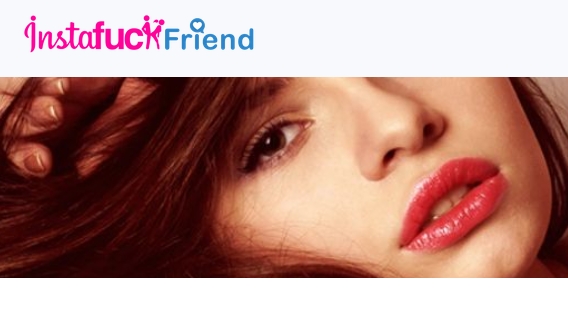 If you're after a hot hookup, you're going to need to put the effort in, that means sending out huge amounts of messages, even if you don't think you're getting anywhere you need to persevere with this and it will eventually pay off. Also don't write long messages, keep them short, as not everyone has the time to read a whole page, so it should be short, concise and to the point. The other thing is that you need to be patient, patience does pay off in the end, your dream meetup will be out there but she might be looking through everyone else first, she will eventually find you, especially if you keep on sending out those short messages.

Before you check out the best sites to hookup it's a wise idea to learn some common Internet dating slang:-
1. Benching – This is when you know enough about someone to know that you shouldn't commit to them, so instead you string them along in the sidelines.
2. Slow-fade – A technique commonly used to end a relationship, by gradually lowering your chat and response times.
3. Ghosting – Some people prefer this technique of ending a relationship where instead of telling the person directly that you are ending things, you abruptly cease all contact.
4. Kittenfishing – This word is used to describe a dishonest dating profile, people who pretend they are something they are not.
5. Firedooring – This is the term used to describe the rather irritating occurrence of when someone makes the effort to contact you but doesn't respond to your messages.
6. Breadcrumbing – There are those who send out fun and playful but noncommittal messages, without ever putting in much effort.
Now that you're getting familiar with the terms and techniques, the next thing you've got to decide is what it is you're hoping for from the hookups. Are you hoping for something that might turn long-term or just a one-off short fling? It's good to make it clear when you register and create your profile, to make sure they can match you up with like-minded individuals. Depending on the site you choose, there will be varying amounts of information to fill in, sometimes even requiring your educational background, but there is a method behind the madness as it will allow their algorithms to find an ideal match for you. These days AI (artificial intelligence) is outperforming human minds in many ways, so these sites to hookup are capable of finding you a better matched hookup than you'd have ever been able to find on your own.
There will be many women living in your neighborhood who are keen to find people like you to meetup with, or if you have reasons to prefer you can travel further, especially for the right catch; if a total babe wants to hookup with you you will no doubt travel for her or invite her to visit you. Many people don't realize the potential of these sites to hookup, sometimes a guy who might not be good at picking up a woman in a bar will actually be a jedi at finding on these type of Internet sites. It's a bit like what we see on YouTube where some of the top channels are people you would not have expected to do so well for themselves.
If ever you have doubt that you will find someone, just remember that there are million and million and millions of women out there looking for hookups and casual relationships, in 2018 it's all about the Internet, that's the main way to meet and get to know people. These popular sites to hookup keep on growing and growing, so you will have no problem at all once you get signed up to them and start putting some effort in pinging messages around. Many of the sites allow you to start sending each other pics to get to know each other a lot better, check the rules of the website, sometimes the chicks will send you naughty photos too, it's an entertaining environment to be in, you'll see how so many people get hooked on these sites, they become essentially like a way of life.
Everyone has their own reason for wanting a hookup rather than a longer term relationship, some people are so busy with life, and others simply prefer the single life but still want some fun with a quick fling, no strings attached. These websites bring together open-minded people, there's no need to be nervous, as long as you've been relatively honest on your profile and you have described your preferences. If you like you can be meeting up with a different girl every night, or maybe you'll find one you really like and keep on seeing her.
Perhaps you're an older guy looking for a younger women, in which case you'll be pleased to hear that there's a big market on the Internet for the "sugar daddy" concept, some university students are on their wanting a sugar daddy to hookup with them, maybe guide them and help buy them a few nice things at the same time if that's something you'd like to do.

Adult hookups with sexy singles are probably the best thing that the Internet has ever provided, while shopping on places like Amazon and checking cam sites is fun, it can't compete with finding yourself a sexy women to pop around and see you face to face.
If you are single then make sure you enjoy it, it gives you freedom and allows you to have a lot of fun which people in long-term relationships can't easily have, one day when you're not single anymore you'll probably miss the good old days, so enjoy it while it lasts and make the most of all of the opportunities that life gives you.